It's never easy to spec the ultimate jumping frame but that's exactly what tried to do – with feedback from like-minded
individuals.

Welded brake mounts were a priority. We wanted a long headtube to minimize the need for both spacers and steerer tube cutting. We specced double head tube gussets for maximum strength. We wanted a drop out with integrated chain tensioners that would be immediately recognisable, a wider tapered BB and a seat-tube cable stop.

Above all we wanted stable geometry and the butted/tapered tubing that most of our competitors struggle to supply.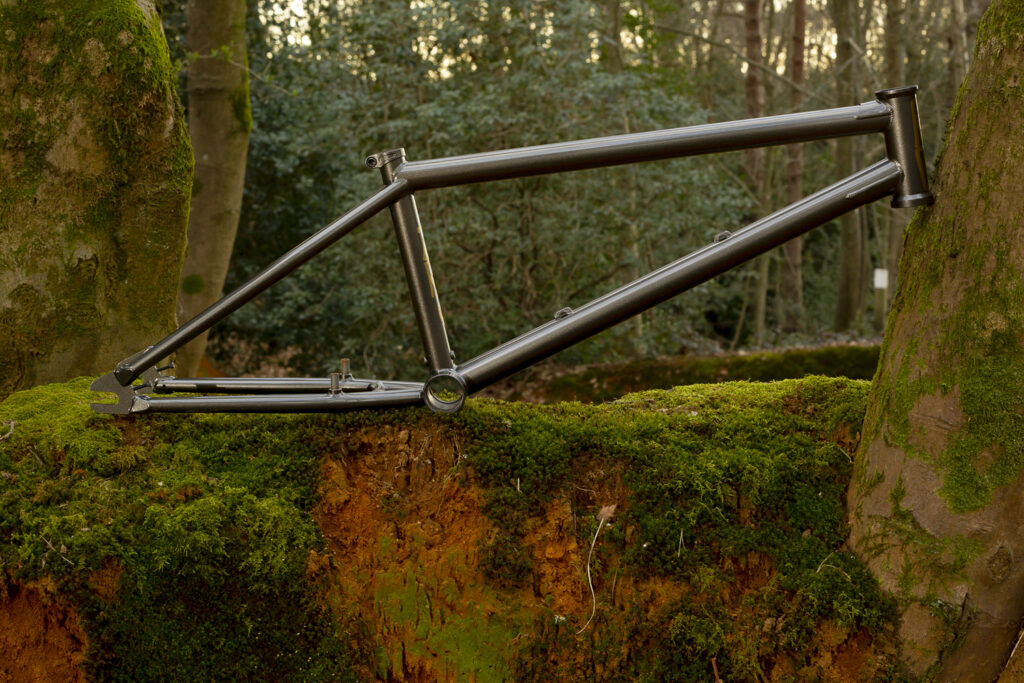 Sanko seamless chromoly construction
Tapered chain and seat stays
Double Butted Top And Down tubes
125mm Heat-treated Head Tube
74mm tapered Mid BB
Clearance for 36t sprockets and 2.5" tyres
Integrated seat clamp

TOP TUBE LENGTH: 21", 21.25" OR 21.5"
CHAIN STAY LENGTH: 14" – 14.75"
HEAD TUBE ANGLE: 74.0 degrees
SEAT TUBE ANGLE: 71.0 degrees